Release date: 19 Jan 2019
Name: White Stag
Author: Kara Barbieri
Series: Permafrost #1
Genre: Young Adult | Fantasy | Paranormal Romance
Pages: 368
Rating: ★★★★★
As the last child in a family of daughters, seventeen-year-old Janneke was raised to be the male heir. While her sisters were becoming wives and mothers, she was taught to hunt, track, and fight. On the day her village was burned to the ground, Janneke—as the only survivor—was taken captive by the malicious Lydian and eventually sent to work for his nephew Soren.

Janneke's survival in the court of merciless monsters has come at the cost of her connection to the human world. And when the Goblin King's death ignites an ancient hunt for the next king, Soren senses an opportunity for her to finally fully accept the ways of the brutal Permafrost. But every action he takes to bring her deeper into his world only shows him that a little humanity isn't bad—especially when it comes to those you care about.

Through every battle they survive, Janneke's loyalty to Soren deepens. After dangerous truths are revealed, Janneke must choose between holding on or letting go of her last connections to a world she no longer belongs to. She must make the right choice to save the only thing keeping both worlds from crumbling.
• ****Let me first say that there are LEGIT triggers in this book including rape (implied but not seen), physical abuse, enslavement, and extreme violence. So, be cautious ****
The Good
• You know, I didn't know I needed a romance between a goblin and like maybe a half-goblin or whatever she is (I wasn't clear) but here I am loving and needing it.

• Janneke is a f***ing survivor. She straight up looked torture and death in the face and said "not today Satan!" then made it her mission to completely destroy the man responsible for all her pain.

• Soren is an absolute gem. Like yeah, he is a goblin (these goblins look like normal people, well kinda, but then transform into scary beasts when they need to..so it's not as weird as it sounds) but he's also a soft boy but then also a badass warrior. He is so fierce and SO protective of Janneke that I can't even. He even braids her hair. I mean come on.
• I was completely hooked on this story from the beginning. I was a little skeptical after seeing the Goodreads rating and reading some of the reviews but I'm so glad I told them to take a hike because this book is legit fantastic. The writing and descriptions of everything just really sucked me in and kept me dying to know more.

• This definitely gives me low key Throne of Glass vibes. I mean it's tropey..enemies to lovers (which I will never hate on this), girl who didn't think she was powerful is actually powerful, rising from the ashes bit, dead family, ax to grind. You know the ones. Don't care though because I loved it.
The Bad
• I'm struggling to find something to even say here. I mean it wasn't completely perfect..I didn't OMG myself..but it was truly enjoyable and I was completely hooked. I do understand however that others may find some things they don't like about it but as for me and my house, we can't nitpick.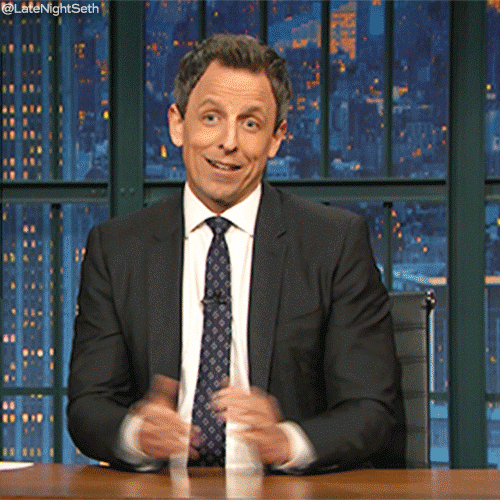 Final Thoughts
So, I picked this up because I actually received an ARC of the sequel, Goblin King, and I needed to actually get the beginning of the story. I have this terrible habit of requesting sequels I haven't even read the first book for. Anyways, there is definitely romance in this to satisfy those who need some steamy and swoon bits in their fantasy. Soren is completely a doll but then in the next breath can kick complete ass of literally anything. There are some sexy times but don;t get your hopes up..it's the fade to black kind. But I aint mad. Janneke, while being the other side of a partnership, also holds her independence and can kick ass on her own. She doesn't really need saving but sometimes she does get herself into a pickle. She's still part human and therefore vulnerable to severe wounds which do not heal. She will do anything to keep those she loves safe, even if it means risking her own. She is loyal to a fault. Lydian, the villain and jackass extraordinaire is an actual piece of shit and finds joy in torturing, raping, and enslaving Janneke (this prior to the story). This is where the trigger warnings come in. This author does such a good job with creating these characters that you truly come to care for. You protec. If you like fantasy with some paranormal romance on the side, solid secondary friends (goddess bless Seppo), and lots of action and battling..check this series out. The sequel comes out November 17th!