Release date: 16 Nov 2017
Name: On the Way to You
Author: Kandi Steiner
Series: Standalone
Genre: New Adult| Romance | Contemporary
Pages: 341
Rating: ★★★★★
What makes you happy?

That was the question Emery Reed asked me the day we met, and I couldn't give him a single answer. I could have said my dog, or my books, or yoga — but I just stared.

And then, I got in his car.

It was crazy to take a road trip with a stranger, but after years of standing still, he was my one-way ticket to a new life, and I wasn't going to miss it. We shared the same space, the same car, the same hotel room — and still, we were strangers. One day we'd be laughing, the next, we wouldn't speak. Emery was surrounded by impenetrable walls, but I wanted in.

Discovering his journal changed everything.

I read his thoughts, words not meant for anyone's eyes, and the more I learned about him, the harder I fell. It turned out nothing made Emery Reed happy, and I wanted to change that. I earned his trust by violating his privacy, and as wrong as it was, it worked — until one entry revealed a darkness I never knew existed, a timer I never knew was ticking.

Suddenly, what made me happy was saving Emery from himself. I just didn't know if I could. 
The Good
• Cooper Owens is a real peach and if you don't agree you can kiss my ass.

• Emery Reed is the most beautiful soul I have ever read about and I will never forget him. I am this dramatic.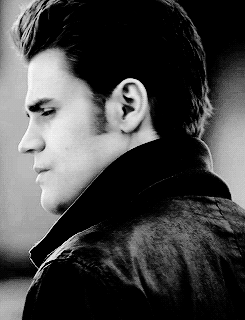 • Forreal mental health and physical disability representation! It's soooooo refreshing to have real, problematic characters. These aren't one dimensional people my friends, nay nay, they are gritty and real and written in such a fantastic way that I honestly would protect them with my life.

• Kandi Steiner is one of my top 5 favorite contemporary romance authors and I don't think I've ever read something of hers that wasn't 5 stars. This was no exception and in fact, this was my second read through. This story is just that good.

• Cooper and Emery have such an amazing connection and chemistry. I love all of their interactions and how they just effortlessly and almost without thought take care of and protect each other. I need my own set please.

• The writing is absolutely beautiful. I read this again, the second time, in one sitting. Steiner has such flawless execution of action that I'd rather chuck my bag of Oreos out of the window than actually stop reading this book. It's intense.
The Heavy
Ok, I hinted at this earlier but let me be real real for a moment. Emery suffers from major depression and has attempted suicide in the past and *spoiler* nearly attempts it again during the course of the story. This is a LOT and it can be really hard to get through. Please take care in reading.

• Cooper is an amputee and I absolutely love Steiner's use of her disability to add some depth and reality to her character.

• BOTH Cooper and Emery have really tragic backgrounds. Cooper's family life is the absolute pits and it makes me sob everytime I think about it and her resiliency. Emery is holding on tight to the demons of his past and refuses to forgive himself for events he could never have changed. Ugh. I have never cried more than reading this story of how these two fight for healing together. It's so beautiful.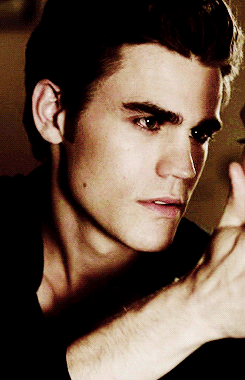 Final Thoughts
Look, I'll say it again. It was my second read through. It's that good. It's a girl who has been dying to leave the small town life behind and takes a chance on a hot ass stranger. It's a hot ass stranger who sees a girl who looks like she needs some happiness and asks her, "What makes you happy?". It's a precious dog who is just here for the ride. It's tackling depression and physical handicaps. It's facing your past head on and telling your demons to kindly heck the heck off. It's finding your purpose in life and the one who makes it all worth living. It's discovering an all consuming love with a person you never saw coming. Swoonsies.
Quality Quotables
"I think when we let go of the materialistic shit we think we need, the stuff we grew up looking for because we thought happiness existed under their price tag, that's when we start living a better life. A free, meaningful existence."
"It isn't death that's scary. It's living without actually living at all, breathing without purpose, existing without essence."

"It wasn't just sex with Emery — it was passion unleashed. It was every fantasy I'd ever had answered in a language I didn't know, one I was learning to speak with every new touch."