I think about this a lot: what books would I save if I had to leave my home because of an emergency and it was safe to do so. I honestly have panic attacks over what will happen to my books if something happens to me. So much money and love has been put into my collection and I can't imagine life without them! Should I get therapy? Probably. *Posted pictures are not my own but found images through Google. I just don't have time to photograph my own copies!*
Waterstones rune edition of Lady Midnight by Cassandra Clare: If you are in on this fandom, you know how rare and coveted this edition is. I paid a pretty penny for it myself and the amount of joy it brings me knowing that collection is complete is beyond your understanding. It's unhealthy. This would be my very first book to save.
Éditions des Saints Pères luxury edition of the Jane Eyre manuscript by Charlotte Brontë: If you've been here long enough, you know I adore Jane Eyre on an unhealthy level as well. I have nearly 25 different editions of this book and I am not the least bit sorry.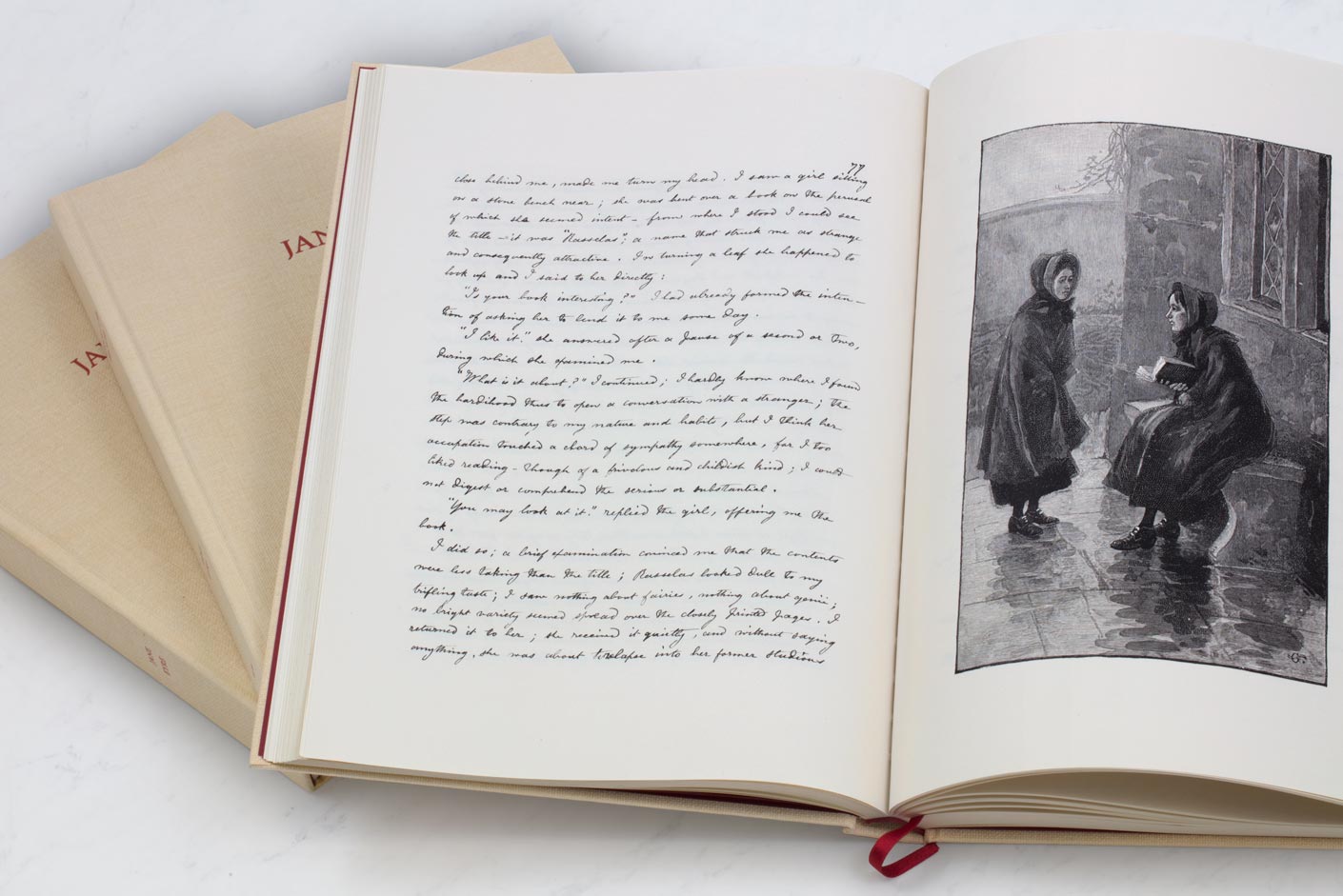 Mass market paperback of Harry Potter and the Sorcerer's Stone by JK Rowling: this is an unremarkable copy of this book but mine is a Christmas gift from my older sister and it's one of the first holiday gifts I remember getting from her. There is a little message on the inside cover and I don't know, it just holds a lot of sentimental value to me.
Illumicrate 10th anniversary edition of Clockwork Angel by Cassandra Clare: Will Herondale is honestly going to live in my heart forever. I adore him so much I can't even articulate it most days. I love this edition because of the Cassandra Jean drawings in it as well as the sprayed and stenciled edges.
1st edition of Education of A Princess by Marie Grand Duchess of Russia: Something I don't talk about a lot on here is my non-fiction habits. I am fascinated by Tsarist Russian (the Romanovs, the Russian Revolution, etc.). I found a copy of this book in an antique store and bought it without much inspection. When I got home, I found that whoever owned it previously had cut out old newspaper articles related to the assassination of the Romanovs and the mystery surrounding Anastasia. Maria was the cousin of Tsar Nicholas II and this is a first hand account of the fall of the Romanovs. Also, this book is out of print and pretty rare.
November 22, 1963 Boston Globe extra on JFK Assassination: Ok, not a book BUT, another historical love of mine are the Kennedys and their political dynasty. I have an obscene amount of books and artifacts on the Kennedys and this is one of my favorite ones. I found this paper for $1 at my local YMCA thrift store. It's unique in that in their haste to publish the Extra, they failed to replace the picture they had intended to use for another article. You have a joyous photo paired with a somber headline and there is just something so dark about this mistake.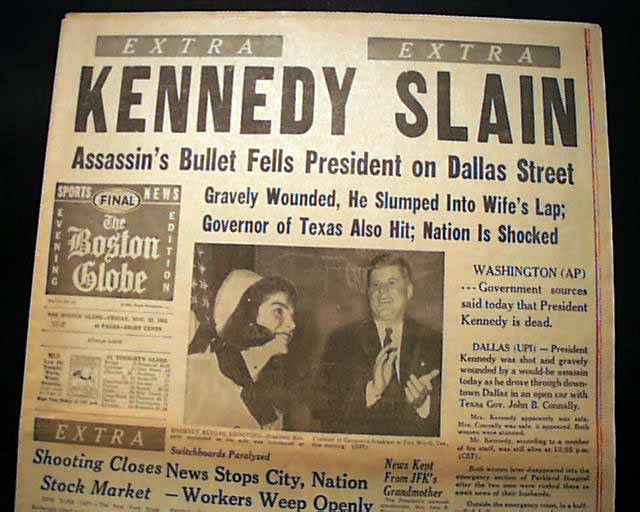 Barnes and Noble editions of Folk of the Air trilogy by Holly Black: I am obsessed with this series and have several special and exclusive editions of this series but I would have to grab these because of the extras included in them. Specifically, Cardan's letters at the back of Queen of Nothing. I live for those letters and while these are fairly replaceable, I'd still attempt to grab them if capable! Also, my copy of The Cruel Prince is a first edition which is fairly rare.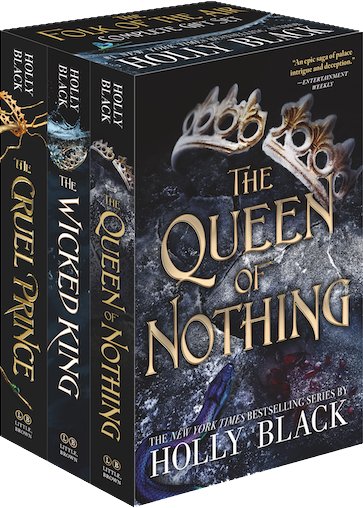 1987 Signet mass market paperback edition of IT by Stephen King: again, not a remarkable copy of this book however, IT was the first book of Stephen King's I ever read and it started a whole new world of reading for me. I absolutely love Stephen King and I chose this edition specifically because it's the same edition I read my first time. It's an out of print cover and edition and it has a lot of sentimental value for me.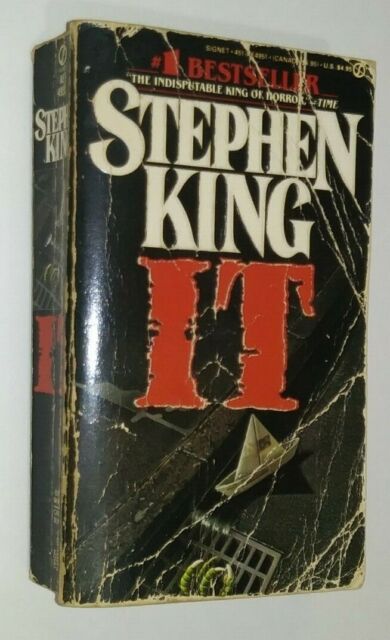 Original cover first edition of Shatter Me by Tahereh Mafi: while this is a little bit rare copy of this book, it's mostly a sentimental thing because I honestly love this series so much..other than the series finale but that's a story for another time. I adore Aaron Warner on an unhealthy level so I love having this unique edition in my collection and while it wouldn't be too hard to replace, it would be a comfort thing if I had time to grab it.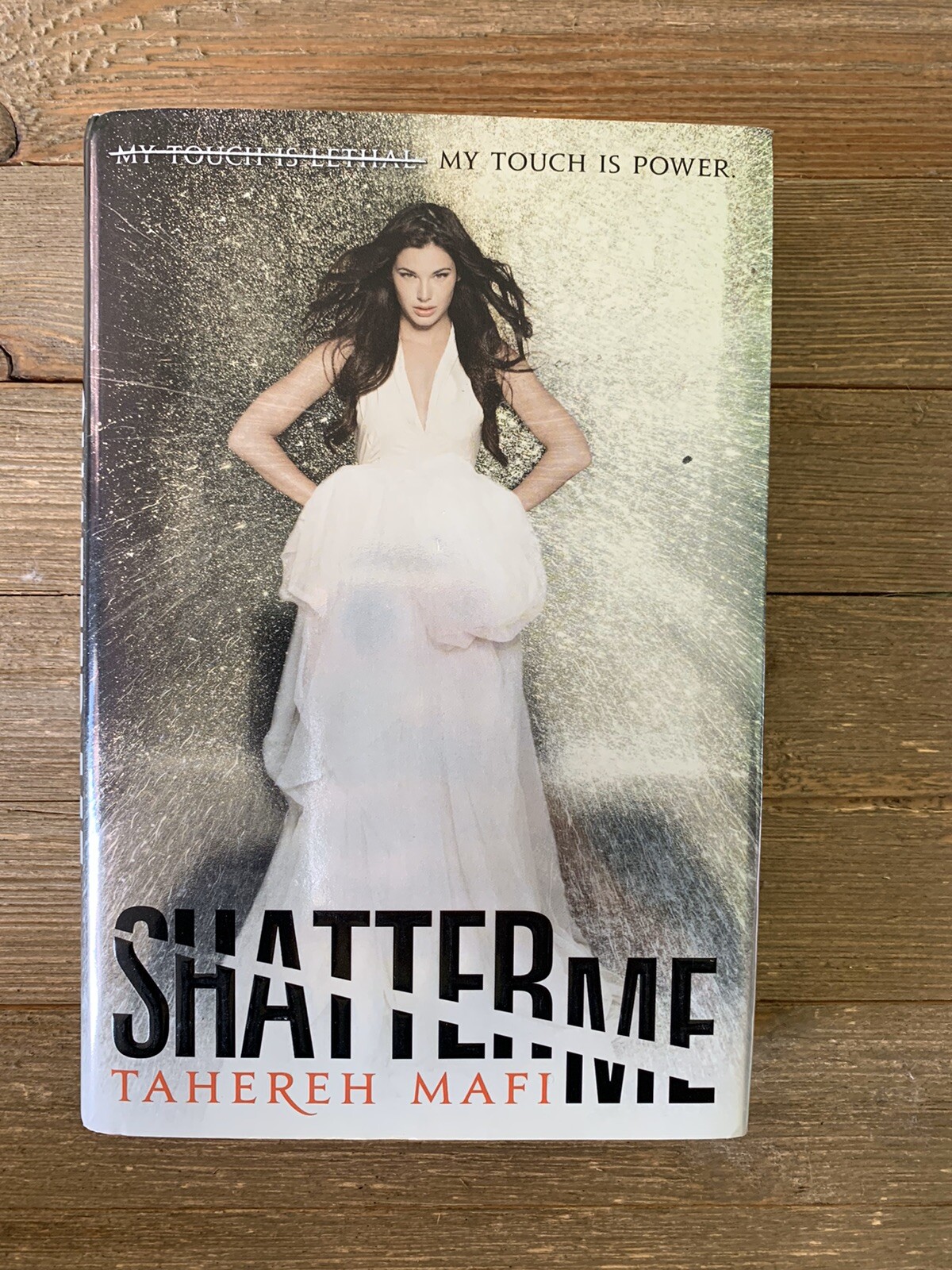 1943 Random House Publishing illustrated box set of Jane Eyre and Wuthering Heights: Wuthering Heights is one of my other regency obsessions. I have several editions of this book as well but this is one of my favorites because of the illustrations..and it's packaged with Jane Eyre. I had to hunt this set down at an antique mall where a book dealer with a HUGE spread in the mall had it broken up and fairly hidden. I found Jane Eyre and the box in one section on the floor under the bookshelf between some boxes. I knew the other book was supposed to be Wuthering Heights but I couldn't find it where I found the others and it was not in the organized section of classics books. I spent roughly three hours scouring through all 12 giant shelves for this book and managed to pick it up in the poetry section in much the same type of location as Jane Eyre. I was so ecstatic to find the entire set and for only $25.