Release Date: 9 Mar 2021
Name: The Devil Wears Black
Author: L.J. Shen
Series: Standalone
Genre: Adult | Romance | Contemporary
Pages: 363
Rating: ★★★★★
Maddie Goldbloom stitched up a plan to ensure everything in her life was perfect—from a career in fashion to a chic NYC apartment to a pediatrician boyfriend.

When her ex, Chase Black, storms back into her life with an outrageous request, her immediate reaction is to refuse him. But he only wants to fulfill his father's last wish. So even though he's the man who broke her heart, playing his fiancée shouldn't be hard, especially if it means she gets to watch the arrogant devil squirm a bit.

What ensues is a chain of events that detonates Maddie's life—and when Chase's walls come down, they both are forced to face reality.

They say keep your enemies close. But what if your enemy is also the man you love?
The Tea
So, I'll be real. Chase Black is no Vicious or Vaughn Spencer but fuck if he isn't real damn close. Plus, it'll take a real solid soft boi-parading-as-a-prick to unseat my Spencer boys. So far, I have not met that man. This is not to say Chase Black is subpar BY ANY MEANS. Nay Nay. He is a complete sass clown who thinks mostly with his dick. That's what we like. We like what we like. I honestly love his commentary on The Pediatrician™. That guy should have never been a contender anyways. We do not stan.
Anyways, Maddie. Straight up, love her "fuck you" sass. She has the type of wit and snark I can only dream of having. She makes Chase beg on his godsdamned knees and we are here for it.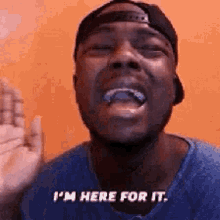 She's selfless and sweet and takes no fucking prisoners. I love her relationship with Chase's family and being Kate's wingman. I love her eccentric outfits and how she literally cares not what anyone thinks about it. I love how she loves weddings and designs gowns. I love how annoyed she is with Daisy. Let's be real, even I kinda hated Daisy and I adore animals. But, I get her. I really do. I mean, we all throw tantrums. Let us not lie.
I feel like this is honestly a trash review and that tends to happen when I love a book a goshdarn lot. I end up running with absolutely no direction. So, don't judge this dumpster mess too hard. This is another fabulous book by a fabulous author. Look at other reviews where people are coherent and mature.
Quality Quotables
• "I'm going to smoke your eyes like beef jerky if you as much as look at her that way again," Chase groaned. It was the first time he'd spoken since we'd gotten in the car."

• "Whoever said flowers didn't have faces obviously hadn't seen them wilt."

• "She was a dreadful drunk. On a scale of one to Charlie Sheen, she was a solid Mel Gibson."

• "Your virtue couldn't find its way back to your body with a map, a compass, and a GPS."